Dividend Value Builder Newsletter
Quality Investing: Characteristics of Quality Companies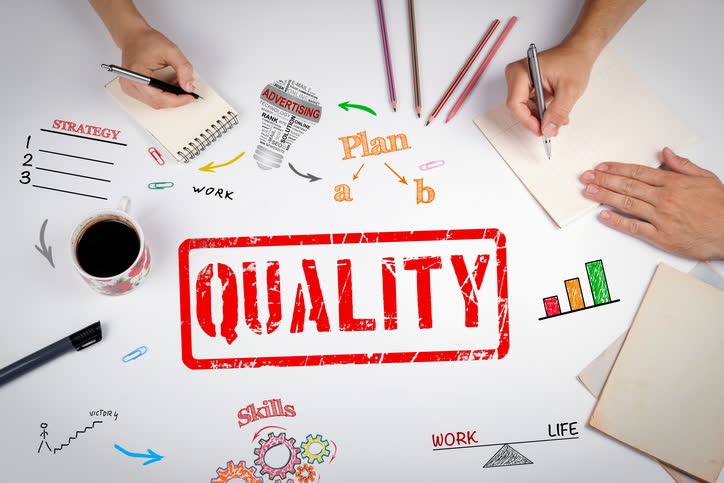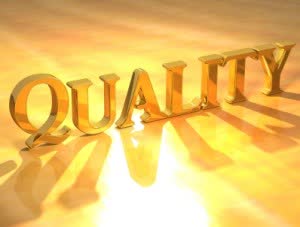 Quality investing includes identifying value stocks of companies with the characteristics of good businesses. We are going to examine the characteristics of quality that distinguish between a real value investment and a value trap.
Roots of Quality Investing
Benjamin Graham, considered the father of value investing, put an emphasis on finding quality value stocks. His studies found that the biggest peril of buying bargain stocks was settling for low quality companies that were unable to compete.  He argued that finding quality stocks was the key to successful value investing.
Dylan Grice of Soceite Generale has drawn attention to quality investing by developing the "Quality Income Index" and launching a Quality Income ETN. Backtesting has shown that the "boring" dividend stocks of stable companies have outperformed more risky investments for long periods of time.
Piotroski F-Score
Some analysts have chosen to use the Piotroski F-Score for a quality stock screen. The Piotroski F-Score concentrates on profitability, capital structure, and operating efficiency in evaluating the quality of a company.
Characteristics of Quality Investment Stocks
Good Management
Good management is an intangible that is tough to beat. They have an ability to see opportunities and capitalize on them. Ideally you want companies with stable upper management and low turnover rates throughout upper and middle management.
Strong Balance Sheet
Companies with strong balance sheets have the ability to withstand adverse conditions or unexpected challenges. Companies with high debts can be burdened with resources being diverted to service the liabilities. Leverage (Debt/Equity) and Interest Coverage (EBITDA/Interest Expense) are two key ratios to consider.
Enterprise Life Cycle
In the current fast moving global economy it's important to consider the enterprise life cycle. Is the company developing new products? Is the company reinvesting in current technology to become more efficient or provide a better product or service?
Economic Moat
Warren Buffett used the term "economic moat" to describe competitive advantages a company has over its competitors. Competitive advantages can protect a company by creating barriers  to entry for potential competitors.
Dividend Paying Stock
Companies with a long history of growing dividend payments are a characteristic of quality companies and good management.  Dividend growth compounding is a sound and powerful financial concept as well as a major advantage of quality investing.
Earnings Stability
Earnings stability lowers the probability of forecasting errors and therefore reduces risk. A company with erratic earnings makes forecasting less predictable. This means there is more room for error and an increased probability that the company will disappoint investors and hurt the value of the stock.
Operating Efficiency
Quality companies will be run efficiently because of the characteristics we have discussed. You can measure operating efficiency with Return on Assets (Net Income / Assets). Where does the company rank compared to others in its industry?. Is ROA increasing or decreasing year over  year?
Finding a Quality Investment
Finding a quality investment requires searching for companies that have the characteristics of quality. These characteristics are good management, a strong balance sheet, an enterprise lifecycle on the upswing,  an economic moat, a sound dividend policy, stable earnings, and efficient operations.
Quality investing requires a different way of thinking. Slow and Steady Wins the Race in Investment Management. Too many investors go for the volatile higher risk investments instead of the quality investments.  Investing is a marathon, not a sprint.
Related Reading:  Find Quality Companies With the Piotroski F-Score Stock Screen
Minimize Large Portfolio Drawdowns
Invest With Confidence in Less Time  -  Manage Your Portfolio Without Behavioral Errors
Disclaimer
While Arbor Investment Planner has used reasonable efforts to obtain information from reliable sources, we make no representations or warranties as to the accuracy, reliability, or completeness of third-party information presented herein. The sole purpose of this analysis is information. Nothing presented herein is, or is intended to constitute investment advice. Consult your financial advisor before making investment decisions.