Arbor Asset Allocation Model Portfolios (AAAMP)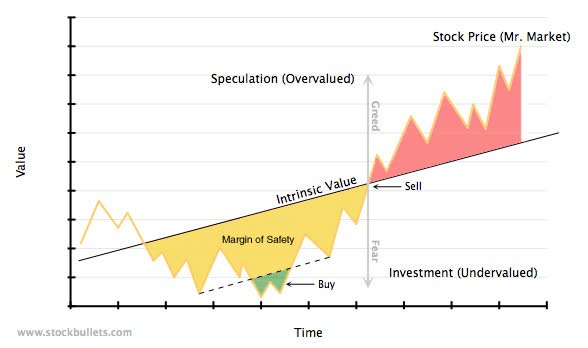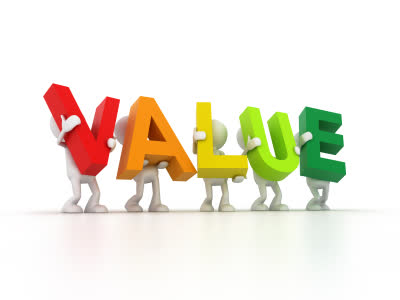 AAAMP portfolios are designed to assist investors in managing their own money in a minimum amount of time. The portfolios are laid out in a simple and concise manner with easy to follow specific trade alerts. This service provides all the resources so you can develop your own plan with confidence. I do the work, you stay in control!
The highest priority of each portfolio is minimizing large portfolio drawdowns. Asset allocation decides up to 90% of total investor returns. This is where investors make the most mistakes and the largest behavioral errors. I will help you concentrate on the aspects of investing that grow wealth little by little.
We focus on ideas and concepts inspired by Benjamin Graham (The Intelligent Investor) and Howard Marks (The Most Important Thing). This philosophy puts special emphasis on value investing strategies: requiring a margin of safety, risk management, proper asset allocation, and avoiding behavioral errors.
Our approach is to invest defensively when valuations are high. However, we want to be ready (emotionally) and able (cash!) to invest more aggressively when a margin of safety exists. This reduces portfolio volatility and allows us to avoid large drawdowns that destroy long term returns.
I am dedicated to helping investors implement sound risk adverse investment strategies that methodically build wealth. Each model portfolio is a real-time portfolio; part of my personal retirement portfolio. In other words I put my money where my mouth is!
The 3 real-time model portfolios:
AAAMP Global Value Portfolio

An active global deep value portfolio with maximum flexibility. No limits or conditions are placed on asset allocation, geography, or individual stock and ETF positions.
This is our flagship portfolio and has an 18+ year track record of low volatility and outstanding returns. Our aim is to hold stocks with a large margin of safety and take profits when they become fairly valued.
Our goal is to build wealth with a slow and steady approach that only accepts risks when the probability of success is heavily in our favor.


AAAMP Retirement Growth & Income Portfolio

A portfolio for investors who prefer dividend growth investing. The equity portion of this portfolio invests in 20-35 individual dividend paying stocks.
We do not hesitate shifting from overvalued assets to undervalued assets in order to reduce risk and increase long term returns. Although, in general, it will hold individual stocks for a longer period of time than the Global Value and Treasure Trove Twelve Portfolios.
Our goal is to compound income through dividend income and growth of capital. In addition to avoiding large drawdowns special attention is placed on outpacing long term inflation.
AAAMP Treasure Trove Twelve Portfolio
This is an asset allocation version of the Dividend Value Builder Treasure Trove Twelve Newsletter portfolio picks .
The equity portion of the Treasure Trove Twelve portfolio owns the top 12 stocks as ranked by the newsletter. In addition it may own previously top ranked stocks until there is a reason to sell. The newsletter highlights 12 dividend stocks with quantitative metrics that reveal an enticing combination of dividend safety, profitability, and valuation.
The Treasure Trove Twelve is, to a degree, a cross between the Global Value and Retirement Growth & Income portfolios. The equity portion only owns dividend stocks (similar to the Retirement G&I portfolio) and pursues stocks that offer a large margin of safety (similar to the Global Value Portfolio).
Our goal is achieve better than average returns by concentrating on only the best stocks and asset allocation risk management. This portfolio should be considered the most aggressive of our portfolios because of its high concentration into a relatively small number of dividend stocks.
Not Sure Whether You Want to Subscribe Yet?
Send Me a Request For Free Sample Issues at KFinvest@aaamp.net
All payments are securely processed thru MoonClerk and Stripe.


AAAMP Member Testimonials
If you're anything like me, you want to have a guy like Ken Faulkenberry on your team. Ken is someone I can trust to make wise decisions based on a wise strategy and hours of detailed research and analysis.
I like Ken's strategy. He's a value investor, only picking stocks that have "a margin of safety" as he puts it. He is excellent at keeping a diversified balanced portfolio with allocations based on market conditions. He makes wise choices of when to get in and when to get out. One thing I really appreciate about Ken's style is that he personally owns the stocks he recommends.
Besides the wealth of analysis information he provides to his members, he also provides personalized service. I can count on Ken for answers to my endless stream of questions. I usually get a quality response back from Ken the same day. Even when I know we're going to disagree, I know I can count on Ken to give me a straight answer.
The bottom line, I'm quite satisfied with the performance of my portfolio, thanks to Ken and his conservative strategies.
Stephen Terry
Virginia
No one can predict the market, but Ken can help you improve your odds, reduce volatility, and make informed decisions on stock purchases. Ken is my "Cliff Notes" to the market so I can focus on other things. He is an excellent guide that leaves me in full control of my assets and eliminates emotional trading mistakes. If slow and steady is your motto, Ken is your guy.
Edward C.,
Chicago, IL 
In addition to being a great guy, Ken is one of the best financial advisors I have ever worked with. But don't take my word for it. Look at his long term record. No fancy money schemes – just information that provides consistent growth regardless of what the markets are doing. I highly recommend Ken and the Arbor Investment Planner.
John Vencil
San Diego, CA
Any serious investor looking to build wealth in the stock market will find tremendous value from the Arbor Investment Planner. Ken's easy-to-follow and deeply informative newsletters provide insightful analysis on which stocks would be in my portfolio. Not to mention, the returns of the AIP's portfolio are down-right phenomenal!
Mitchell Mauer
Ken follows a proven conservative strategy that consistently outperforms the S&P 500. His newsletter is outstanding.
Dale Johnsen
Westlake Village, CA
As a fellow financial advisor/portfolio manager I have admired Ken's AAAMP service for a while and have subscribed to it. Ken sticks to the tried and tested investment principles and has insights that are extremely valuable to his clients. When the economy and the stock market is undergoing upheavals, Ken stands apart as a voice of reason. Highly recommended.
Shailesh Kumar
Founder, Value Stock Guide
I would like to think of myself as "enlightened". I studied hard in school, worked hard for my first employer, took great chances when I started my own business, and have put in very long hours over many years growing that business.
In my field I am one of the best in the country. But my field isn't investing. With all the risk taking I am involved in with the day to day running of my small business, I realized that I need a methodical, well thought out conservative approach to investing. You see, it's a strange paradox. The same quick thinking and fast response that has served me so well in 31 years of developing my award winning design company is exactly what I don't want in my investment decisions.
That is why I was so relieved when I met Ken Faulkenberry and became acquainted with Arbor Investment Planner. His investment newsletter is perfect for someone like me that needs a sure, steady advisor whispering in my ear while I spend most of my day trying to sift through what's important, what's critical and what is just noise.
I would strongly suggest that you employ the great counsel of Mr. Faulkenberry. Anyone who is a decision maker knows that good information is the key to great decisions. I was lucky enough to find a source of great information, and I whole-heartedly recommend to anyone who is looking for great insight and solid counsel about their investments to become acquainted with Ken Faulkenberry's Arbor Investment Planner.
Michael Shawn Kelly
Spring, Texas
Mirror Lake Landscapes, Pools, and Waterfalls
Disclaimer
While Arbor Investment Planner has used reasonable efforts to obtain information from reliable sources, we make no representations or warranties as to the accuracy, reliability, or completeness of third-party information presented herein. The sole purpose of this analysis is information. Nothing presented herein is, or is intended to constitute investment advice. Consult your financial advisor before making investment decisions.